Samsung Top Mount Fridge with Twin Cooling Plus - Silver RT-53K6257SL/SS
Chill your food in absolute style and efficiency with the Samsung 530L Top Mount Fridge.
Key Features
Locks in Moisture, Seals in Freshness. Only Twin Cooling Plus independent cooling system ensures that the right temperature and humidity level up to 70% is maintained throughout the fridge (compared to 30% in a conventional TMF), so no matter where food is stored it stays fresh.*
Great tasting, odour free frozen food. All food odours can change the taste of frozen foods and affect the flavors of finished dishes. Twin Cooling Plus is a truly independent cooling system, with separate airflows in both the fridge and freezer. This prevents unpleasant smells from foods moving between the fridge and freezer, ensuring the original flavor of ingredients stored in the freezer is perfectly preserved and odourless.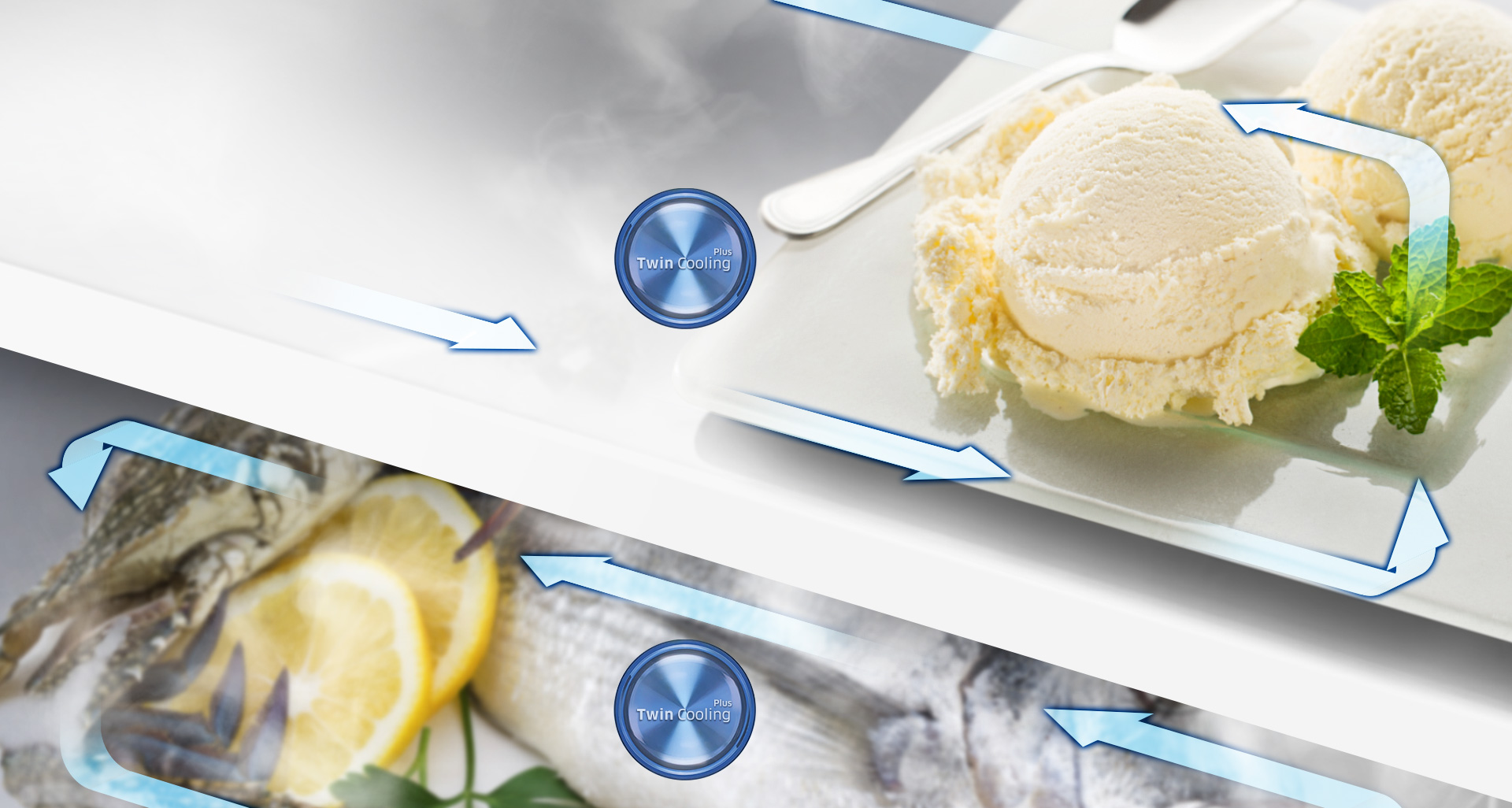 5 possible Conversion Modes for flexible storage. Samsung 530L Top Mount Fridge provides the ultimate in flexible storage. Easily convert your freezer into a fridge to keep all the fresh food you need to store for different seasons or special occasions. Or just switch to off the fridge compartment when leaving home for a long vacation. The five modes are Freezer-Fridge, Energy Saving1, Vacation, Fridge Max and Mini mode.
Creates ice and chills beverages fast. Rapidly delivers intense cold air to fast freeze or cool. At the touch of a button, Power Cool quickly chills food and drinks, while Power Freeze is great for freezing or firming up frozen food and making ice.
Easy access to items at the back. Reaching into a refrigerator often means navigating an obstacle course of items. Samsung's fridge Easy Slide shelf lets you efficiently store, organize and access to items at the back easily.
An Anti-Bacteria Protector keeps the fridge clean and hygienic. Air is passed through an Activated Carbon filter, so it is constantly sterilized and deodorized, while an anti-bacterial mesh eliminates bacteria.
Brighter with better power efficiency. High efficiency LED lighting is slimmer, cooler and more power-efficient than conventional lighting. Located on the top and sides, it beautifully and brilliantly illuminates every corner of the Samsung 530L fridge, ensuring better visibility.
Weight: 81.5 kg
Dimension ( W x D x H ): 79 x 72 x 186 cm